Image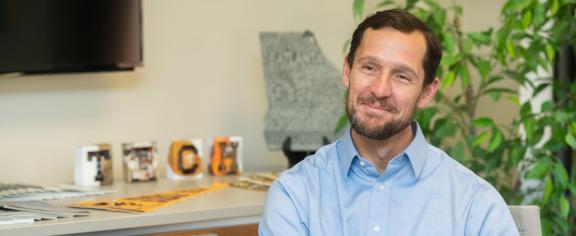 Undergraduate Admission
Rick Clark is a thought leader and expert in college admission and application processes, and the landscape of higher education in general.
College Admissions Expertise
As a thought leader in college admissions and the common application, Rick Clark travels annually to U.S. embassies around the world to discuss the U.S. college admission process.
Clark has served on advisory and governing boards at the state, regional, and national levels. He is the co-author of The Truth about College Admission: A Family Guide to Getting in and Staying Together and a companion workbook, published under the same title from Johns Hopkins University Press. He is also the creator of the Georgia Tech Admission Blog and the College Admission Brief Podcast. A native of Atlanta, Clark earned a B.A. from the University of North Carolina at Chapel Hill and an M.Ed. from Georgia State University. 
News and Recent Appearances
Image