Regents Hold Tuition Steady for Tech
Regents Hold Tuition Steady for Tech
May 17, 2023
The Board of Regents (BOR) of the University System of Georgia (USG) voted Tuesday to maintain tuition and mandatory student fees at current levels for most USG institutions, including Georgia Tech, in the 2023-24 academic year. The BOR also voted to allocate to Georgia Tech $484 million in state appropriations for fiscal year 2024 (FY24) — a 6% increase over last year.  
"I'm proud that we've been able to not only avoid increases in tuition and fees over the past four years, but have actually reduced them by $1,100, which is unheard of in higher education," said Georgia Tech President Ángel Cabrera. "We've been able to do this thanks to increases in state appropriations, enrollment growth, and the dedication of faculty and staff who constantly find innovative ways to get the job done, serve more students, and deliver the highest value to students in the nation. Georgia Tech is regularly cited among the best values for higher education in the nation — students pay less to go to school and get higher paying jobs when they're done. It is my hope that Georgia Tech can continue to grow in the future, and I look forward to working with state officials to ensuring that we can continue to do so."  
State appropriations for FY24 include approximately $11 million for the $2,000 cost-of-living adjustment for full-time, eligible employees. The majority of pay adjustments will be completed in July.    
"Georgia Tech remains strong, as demonstrated by our talented students, our growing undergraduate and graduate enrollment, and our incredible staff and faculty," said Interim Executive Vice President for Administration and Finance and Interim Chief Business Officer Mike Shannon. "The approved funding will enable us to continue to advance our instructional, research, and service missions."  
Additional details regarding the FY24 budget and how it will affect the Georgia Tech community will be provided in the coming weeks as information becomes available.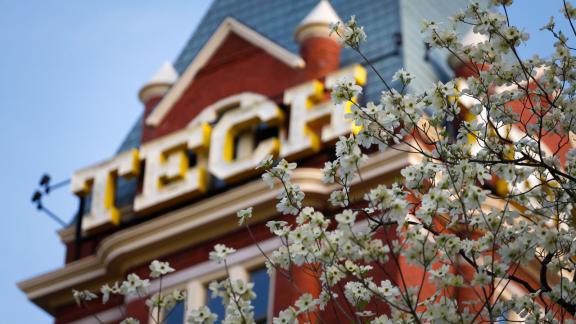 Rachael Pocklington
Institute Communications