Image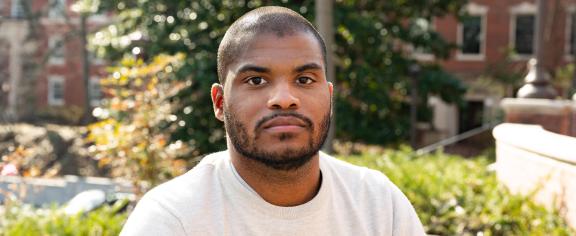 College of Sciences School of Earth and Atmospheric Sciences
Oceanographer Isiah Bolden focuses his research on the impacts of climate change and changing ocean conditions on coral reefs.
Isaiah Bolden is an oceanographer and biogeochemist who joined the faculty at Georgia Tech in Fall 2022. Despite growing up in landlocked Nashville, Tennessee, he's found a way to have a coastal-focused career. His research is primarily aimed at understanding the health and impacts of climate change on modern and ancient coral reef ecosystems and other coastal environments. Bolden accomplishes this by designing and monitoring novel chemical proxies (or "clues") that can be used to fingerprint changes in the community structure of these environments as a function of time and compounding stressors such as global warming and ocean acidification. He also is committed to community-engaged environmental research projects that promote community resilience and increase educational accessibility and diversity in the geosciences. He holds a B.A. in earth and oceanographic science from Bowdoin College and an M.S. and Ph.D. in oceanography from the University of Washington.
News and Recent Appearances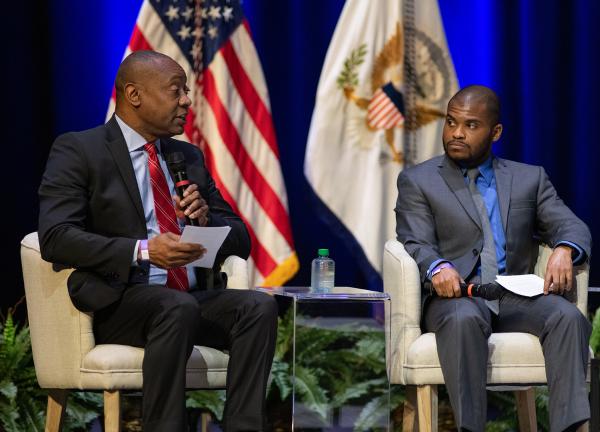 Vice President's Visit Brings Climate Change Discussion to Forefront
With the Ferst Center filled to the brim Wednesday, Georgia Tech hosted Vice President Kamala Harris for a discussion about the climate crisis, which she called a transformational moment in America.
Image